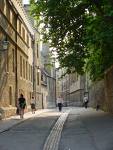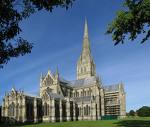 Private Personal Tours - Leave the coaches behind!
"With the 'Flying Purple Pig's Private Tours the choices are yours - you set the itinerary!"
Private tours for up to six guests...from just £150*
(Remember: Prices are per vehicle, not per person! Up to six can travel for the same great rate!)

Flying Purple Pig Private Photo Tours are designed for small groups of up to six passengers. The places you go can go are only limited by the time you have and your imagination. Whether you want to specifically see an individual tourist sight, like Stonehenge, Oxford, Bath, Windsor Castle or Steam Trains, or you want to see a combination of sights, such as Fairytale Castles or one of our 'Going West' Tours, we can help you design your own personal private tour... and relatively inexpensively too! Most importantly, our tours are at your pace and to your itinery!
Private Photo Tours start from just £36 per hour!*
(Prices are per vehicle, not per person! *Minimum tour is 3 hours)

(Click button above to see your private tour options).
*Plus entrance fees (if applicable)
---

En-route Tours - Fly the Purple Pig!
"With the 'Flying Purple Pig's Private Tours the choices are yours - you set the itinerary!"
Are you transferring to or from a London airport, hotel or cruise port?
Would you like to see something along the way?
Why just stare out the window as you rush past?
Why not book a transfer with our partners at LondonAirConnections.com, and request a en-route tour when you book? As their sole tour provider they will then arrange your transfer and en-route tour through us on your behalf.
En-route tours are just £36 per hour per vehicle (up to six guests) in addition to your transfer fare.
(En-route tours minimum 2 hour)


(Click button above to see your private en-route tour options).
*Plus entrance fees (if applicable)
---

Shared Tours - Share the Joy!
Make a share request or look at our current client share tour offers...
"With the 'Flying Purple Pig's Private Tours the choices are yours - you set the itinerary
These are requests by clients who want to share their private tour, and split costs, with others. No tour will be more than six passengers in total, and will still be a private tour.

If you would like to share a tour and costs with another small group - CLICK HERE for current share offers.
If you would like to place a share tour request for a different date than the ones we have please CLICK HERE to check dates on offer and for more details on how to place a request.

(Click button above to see current shared private tour options).
---
Transportation - (including ferry/Eurostar crossing)

Accommodation - Bed & Breakfast (but not main meals)

Transport to all site visits (but not any entrance fees).

Tour/Driver Guide - where necessary.
...so this should be good value for money
---
Suggested sight seeing attractions: Stonehenge - Woodhenge - Salisbury - Magna Carta - Windsor Castle - Eton - Roman Bath - Oxford - Cambridge - Plane Flights - Duxford Royal Airforce Museum - Canterbury Cathedral - Rye - Laycock - Duxford - Cambridge - Cotswolds - English Castles - Leeds Castle - Hever Castle - Hampton Court Palace - London - Greenwich - St Paul's - Westminster - Buckingham Palace - Tower of London - London at War - Steam Railways - Old Railway walks - Romney Hythe & Dymchurch Railway - Bluebell Steam Railway - Kent & East Sussex Steam Railway & more...
---
SPRING 2014 BEST TOUR SEASON ON RECORD FOR PURPLE PIG!
THANKS FOR MAKING THE FLYING PURPLE PIG TOURS SUCH A SUCCESS! With our new agreement with English Heritage attracting plenty of interest from media and tourist alike, we are hoping to continue with this success for the rest of 2014!!
A big THANK YOU to all our guests who have made such an effort to share information about our services. As you may know we never advertise and run totally on recommendations from past clients.
If you have travelled with us and haven't left a feedback about us online, please leave a message on a web-media travel site (TRIPADVISOR etc).
Thanks again for such a great start to the year, we hope you all enjoyed touring as much as we loved showing you around our beautiful islands! Until next time...
---
BREAKING NEWS!
English Heritage have recently asked us to come to park at the visitor centre during our visits to Stonehenge, rather than use the Byways. Rather than get involved in the politics, we have agreed, for the time being, to bring our guests to "check-in" at the visitor centre... (and use the land-train). However we will still ask our guests not to visit the museum if they are offended by the Human Remains on display here.
If the lines are particularly busy or our guests are likely to be left in bad or wet weather with no shelter, we will seek an alternative tour route around the World Heritage Site and stay in our vehicles except for photographs.
Our owner, Sir, Keith Ceeney said, "I spoke in some depth with Ms Kate Davies at English Heritage Stonehenge, and she could not endorse or approve of the Byway being used to enter Stonehenge, and didn't approve of people not coming to the visitor centre at some time during there trip, and this original verbal agreement was now null and void! I can do nothing but conform with EH as they are in control at Stonehenge."

Sir Keith also added, "It is a distinct possibility that we may start to promote other exciting sites around the UK for the Winter season, instead of pushing on Stonehenge visits... Windsor Castle, Avebury, Salisbury, Bath and the Cotswolds are equally good days out and certainly if the weather is bad we will be taking our clients here instead!
I think we'll probably stop suggesting that clients buy advance tickets, except during the busy summer months."
---